Whether you patrol the highways, cruise the back roads or hang out around the strip, the Street Warrior™ Series has the look and performance features that fit your lifestyle. Chippewa Boots®, one of the original manufacturers of motorcycle boots in the U.S.A., is recognized as the very best thanks to its tough, durable high quality materials and craftsmanship.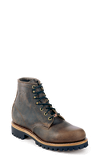 Chippewa Boots® is credited with developing the Engineer Boot in the 1930's. The name comes from their original use by, among other people, land surveyors. Handcrafted in the U.S.A.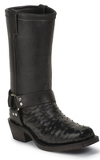 Chippewa Harness boots combine fashion with function. Whether riding a motorcycle or just hanging out the snip toe and harness ring add an unmistakable, distinct look to the wearer. The Chippewa label will tell you it's the best you can get. Handcrafted in the U.S.A.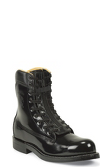 Chippewa Motor Trooper boots are the choice of motorcycle officers and riders because they are the original, authentic motorcycle boots that provide the wearer with the very best in rugged performance, durability and comfort. Handcrafted in the U.S.A.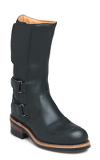 Rally is the ultimate motorcycle boot. It features a reinforced kick pad and Velcro® side closure for a better more comfortable fit. Motorcycle enthusiasts and fashion lovers all know… Chippewa Boots is the name in motorcycle boots. Handcrafted in the U.S.A.
Common spelling variations include chipiwa, chipawa, chippawa, chipowa, chippowa, and chippewah